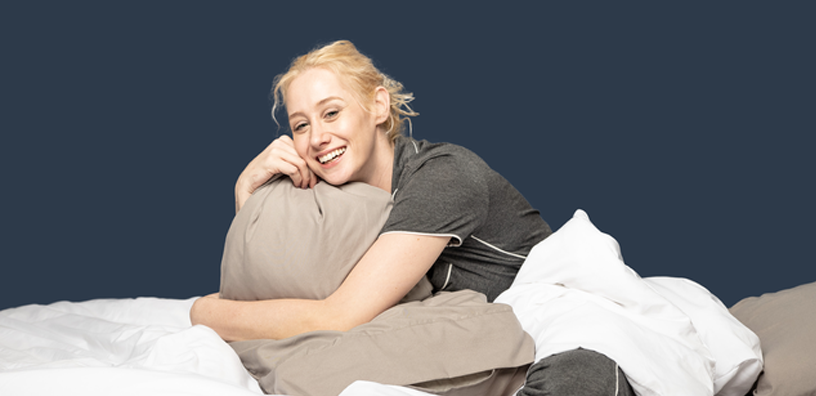 Top 5 Best Bamboo Bedding Items for a Cosy House on Amazon
Amazon is one of the most visited shopping sites in the world. You can buy virtually anything, from kitchen supplies, to diapers, to a hot tub. Did you know that the Cosy House Collection bedding that you know and love is available on Amazon as well? Surprise! This week we're going to break down for you the top 5 best bedding items for a Cosy House on Amazon.
The 1500 bed sheets are the most popular Cosy House item, and it's easy to see why. Made from double-brushed microfiber, these sheets are softer than silk and stronger than cotton with an ultra-tight knit.
On top of the incredible feel, they're stain, fade, wrinkle, and dust mite resistance is unmatched. Made with deep pockets, the 1500 Series Bed Sheets can fit up to 16" mattresses. With 360 elastic, these sheets won't slide around throughout the night.
They come in 26 colors and have a lifetime warranty. No wonder they're a best seller!
The second most popular Cosy House item is a no brainer: Luxury Bamboo Bed Sheets. The use of bamboo has been a staple for the Cosy House brand since they began.
Made of a bamboo/microfiber blend, these sheets are softer and have more bamboo than most advertised bamboo sheets. The draw of bamboo sheets is their ability to regulate temperature through regenerated cellulose fiber from rayon. This leaves the user with breathable, hypoallergenic sheets that won't rip or pill.
The luxury bamboo sheets have 14 color options to choose from, perfect for any bedroom style!
No surprise, the third best bedding item is the Premium Bamboo Bed Sheets. Made with a bamboo rayon/micro-polyester blend that has a silky feel while keeping you cool. Bamboo absorbs moisture 4 times better than cotton, so they're are primed to wick away moisture while you sleep, keeping you cooler during the night.
Worried about allergies? Not to worry! Cosy Bamboo sheets are hypoallergenic, and resistant to pollen, dust mites, and bacteria. They are ideal for deeper mattresses and are also elasticated, keeping them in place all night long.
Did we mention you can get these in 16 colors, plus a lifetime warranty? Well now you know!
We've talked a lot about sheets, but what about pillows? Coming in at number four is the Luxury Bamboo Pillow. This pillow is soft, breathable, and fully adjustable to your needs by adding or removing the memory foam filling.
What makes this bamboo pillow so special is the multi-layer construction. The bottom layer is made of CertiPur Certified high density foam that is made without harmful chemicals, mercury, lead, phthalates, and other toxins. The middle layer is an adaptive transition foam, optimal for supporting the head and neck. The outside layer is a hypoallergenic bamboo case, perfect for any season and any sleeper.
Number five is one of our most luxurious pieces: the 1500 Series Pillowcases. What's so special about pillowcases, we hear you asking. Not only are these pillowcases the perfect addition to your bedding set, but they are made with 100% non-rip microfiber fabric. These pillowcases are ready for anything you can throw at them.
Wrinkle-free, fade free, and stain resistant, these cases will fit any size pillow. They're easy to care for, not to mention hypoallergenic. Perfect for anyone battling allergy season! The lifetime warranty extends to these as well, so you'll never be stuck with something you dislike.
We've gone ahead & enclosed a 10% off coupon below for you to use if you'd like to take the plunge and try out our sheets for yourself! To shop our collection & get 10% OFF Use the code 'BLOG10' at checkout.