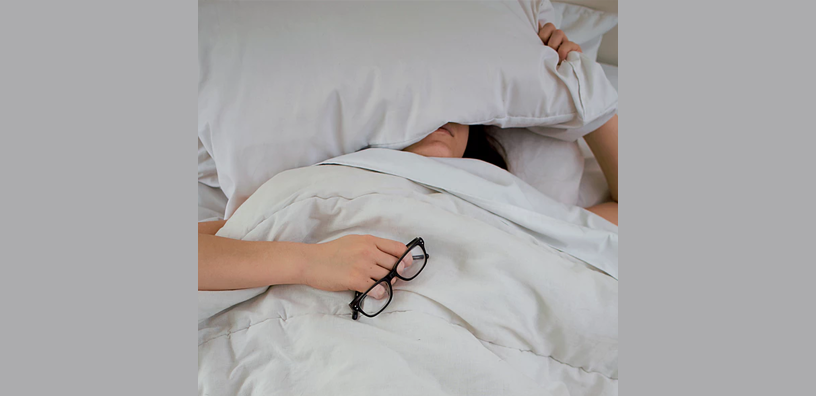 Products That Solve Your Common Sleep Problems
We all have difficulty falling asleep or staying asleep from time to time. Unfortunately, some of us experience nightly problems which make it consistently difficult to sleep. What if there was a product that could give you the amazing sleep you crave without breaking the bank? Today we're going to take you through some of the most common sleeping problems and what products can get you that "cosy" sleep. 
Problem: Warm sleeper
No matter the temperature, some people just run warm. This can make sleeping almost impossible and lead to significant restlessness and sleep loss. 
Solution: Bamboo Sheets
Bamboo infused bedding is a game-changer for people who become overheated at night. Bamboo is breathable and cooler than cotton. This allows air to pass more easily through the sheets, giving you a cooler nights sleep. They're even thermoregulating, balancing your body's temperature while you sleep. No more flipping your pillow to the cool side!
Problem: Cold Sleeper
What if you have the opposite problem of the warm sleeper? You're naturally cold, and you just can't find a way to stay warm while you sleep. 
Solution: 1500 Fleece Blanket
Our Cosy House 1500 Series Fleece Blanket is a great addition to any cold sleeper's arsenal. These blankets are ultra-plush and made of 100% microfiber polyester. Not only is it cozy warm, but it's hypoallergenic, anti-bacterial, and dust mite resistant. This blanket is made to stay fresh and warm. 
Problem: Lonely Sleeper
Ok, we use the term "lonely" loosely. What we mean is you're more comfortable sleeping while having something in close proximity to you. That could be a person, or pillows and blankets. 
Solution: Luxury Bamboo Down Alternative Comforter
The perfect companion for the lonely sleeper, the Luxury Bamboo Down Alternative Comforter is ultra-plush and cuddly. It's a mid-weight, box stitched comforter with a fluffy allergen-free polyester fill that resembles the softness of a down comforter. You can cuddle with this comforter all night long without becoming overheated. 
Problem: Neck/Back Pain
Neck and back pain is one of the most highly reported reasons why people have trouble sleeping. Pains that wake you up or prevent you from falling asleep can feel like an impossible problem to fix. It's also a problem that can affect every aspect of your life. 
Solution: Luxury Bamboo Memory Foam Pillow
So much of neck and back pain during sleep is due to your spine not being in alignment. The easiest solution is to find a pillow with ample support. The Luxury Bamboo Memory Foam Pillow is our most popular due to it's adjustability. With this pillow, you can control how soft or firm you want it by adding or removing the memory foam filling. This will allow you to create your perfect pillow and get a restful night's sleep. 
Problem: Allergies/Sensitive Skin
It's hard to get a good night's sleep when you can't stop sneezing or itching. Unfortunately, many people with allergies or sensitive skin find it near impossible to get a good night's sleep with traditional bedding, as it can hold onto dust and bacteria. 
Solution: Cosy House Laundry Detergent Pacs
Did you know that it may be your laundry detergent that is causing your allergies? In addition to all the previous products that we've mentioned, all of which are hypo-allergenic, Cosy House makes natural laundry detergent pacs. What makes them unique is they're made without harsh chemicals, dyes, or fragrances and formulated specifically for those with sensitive skin. Get clean clothes without risking you and your family's health!
We've gone ahead & enclosed a 10% off coupon below for you to use if you'd like to take the plunge and try out our sheets for yourself! To shop our collection & get 10% OFF Use the code 'BLOG10' at checkout.