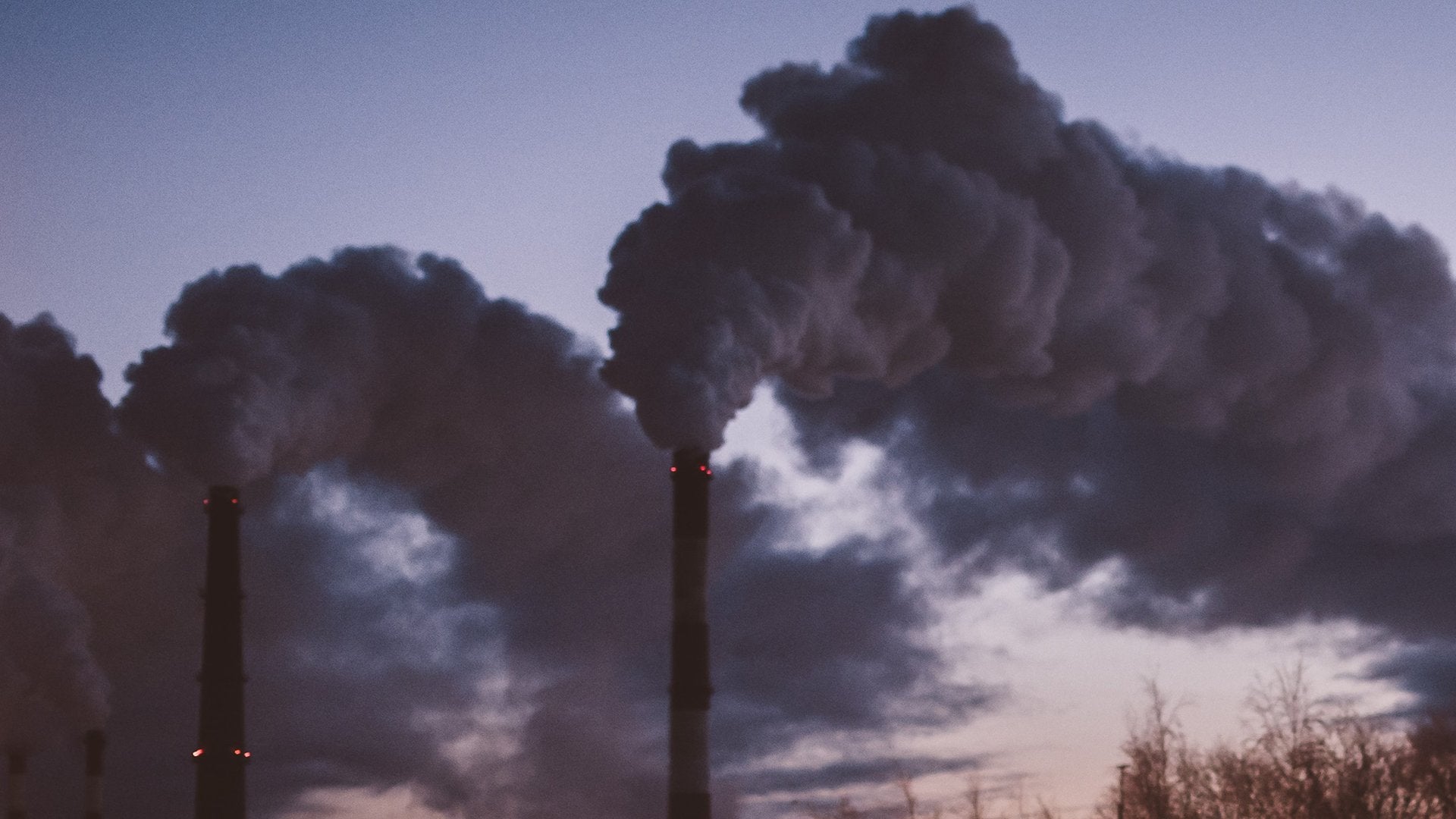 Pollution Could Be Throwing Off Your Sleep
Just another reason to protect yourself from air pollution: it's stealing your sleep.
It should come as no surprise that global warming is killing more than just our use of plastic straws. According to a new report by the Lancet Commission on Health and Pollution,  about one in six deaths is related to environmental pollution. It's the world's largest environmental cause of disease. And while you might've known that air pollution can contribute to heart and lung disease and cancer over time, scientists have found one more repercussion of dirty air: sleep disruption. And the results aren't just crankiness and baggy-eyes, but health devastators like heart, lung, and neurological disease and even shorter life spans.
If you're unable to fall asleep or you wake up still feeling exhausted, pollution in your environment could be to blame. Does this sound like you? Chances are, it is! Around 139 million of Americans (that's about half) live where there's unhealthy levels of air pollution, according to the American Lung Association's 2018 report. That's a 9 million person increase from the previous year when air pollution was the cause of 6.5 million premature deaths. While these numbers are staggering, it's plain to see that this pollution problem has been ignored for far too long.
Aside from long-term disease and shortened lifespan, having your quality of sleep disrupted regularly can lead to many troubles and difficulties for you during the day.
Do you experience any of these symptoms?
Falling asleep is challenging and lengthy
You wake up often in the middle of the night and can't fall back asleep
You wake up earlier in the morning than desired
Sleep feels un-restorative and unrefreshing
You feel tired during the day
You feel drained and unenergized
Concentrating and remembering is harder than usual
Your general mood feels irritated, bothered, and sensitive
Your personal and professional relationships are tense
How heavy is the air pollution is in your state?
The bottom line? Protecting yourself from pollution where you can- ditching toxic household cleaners and laundry products and spending more time around plants- has never been more important. We might not be able to control our city's air quality, but we can improve our personal environment to finally get some quality shut eye. 
Reduce Toxins In Your Home With These Three Swaps
Isn't it ironic that most household cleaning products, laundry detergents, and even pillows contain seriously harmful and dirty chemicals? The same pollutants we're avoiding outside also have places in our daily home products. Fear not, our certified clean collection of laundry and household products are here to keep your home, clothes, and air quality equally clean.
The Perfect Pollution-Free Detergent
Try our Sensitive Skin Fresh Laundry Detergent Pods! We're certified by the EPA's Safer Choice program because they're made with only clean, safe ingredients that don't compromise on cleanliness, softness, or good smellingness. It's mildly scented with essential oils and plant extracts that are 100% safe for people with allergies and skin sensitivities.
100% Natural & Reusable Dryer Balls
Instead of dryer sheets,  try our 100% natural Wool Dryer Balls. They are extra large, last for years, and are the best way to soften and freshen laundry naturally! We source our wool from humanely sheared New Zealand sheep, then it's hand-felted, and shipped directly to us without any dyes, chemicals, or fragrances.
Certi-Pur Certified Safe Pillow
No one ever really thinks of their pillow as a main source of toxins, but did you know that one foam pillow contains up to 2 pounds of flame-retardant chemicals and formaldehyde? Scientists have linked these hazardous chemicals to Alzheimer's, hormone disruption, infertility, birth defects, breathing issues, and cancer. And since we spend over a third of our lives in bed, the purity of our pillows really matter.
We make our pillows with certiPUR-US certified foams, which are hypoallergenic and meet strict health standards. They are guaranteed to be made without formaldehyde, flame retardants, mercury, lead, heavy metals, ozone depleters, phthalates, and VOC's. AND it offers next level comfort that brings your spine into perfect alignment!

We've gone ahead & enclosed a 10% off coupon below for you to use if you'd like to take the plunge and try out our sheets for yourself! To shop our collection & get 10% OFF Use the code 'BLOG10' at checkout.