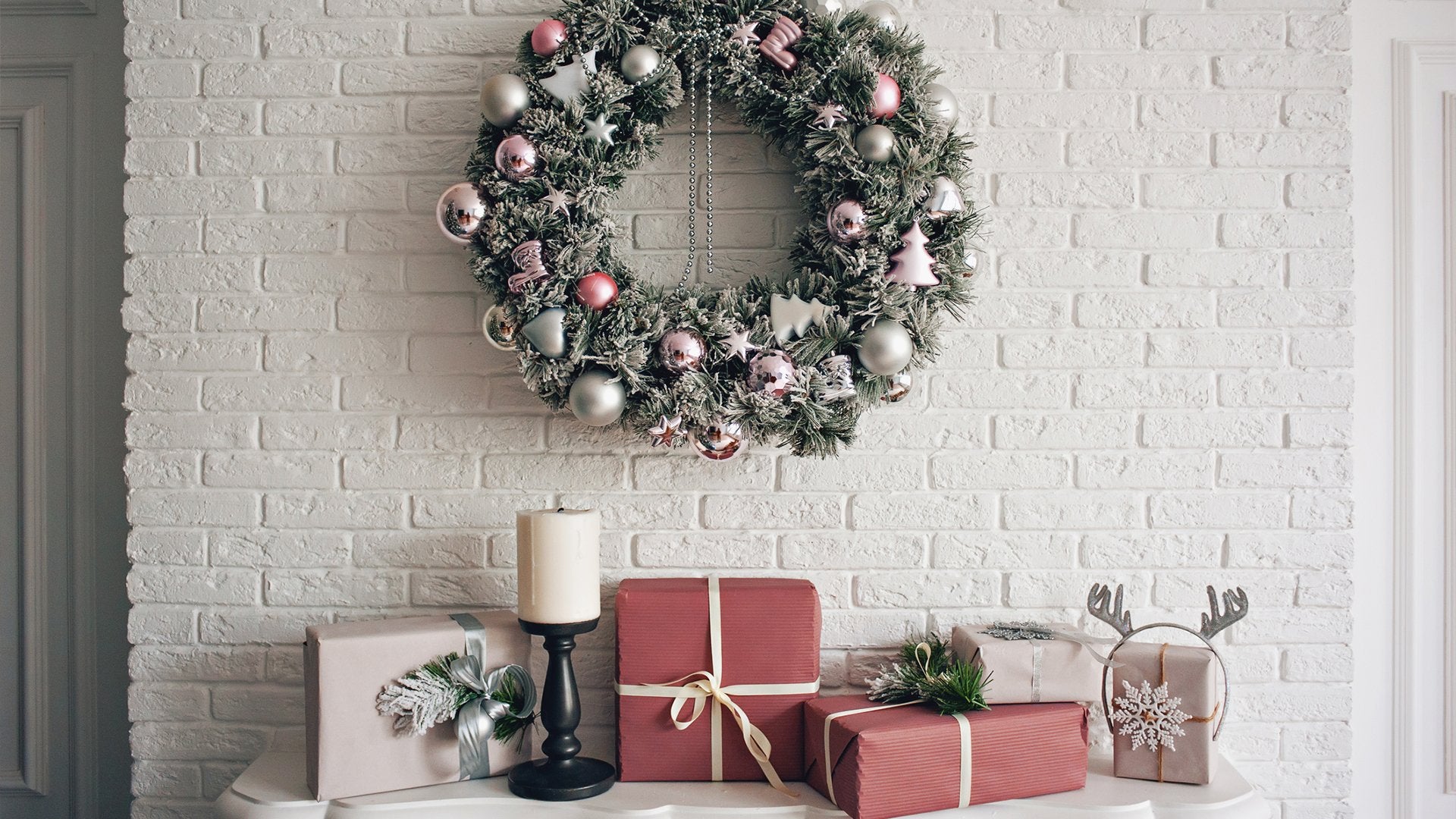 Our Best Gifts for $70 and Under
When it comes to picking holiday presents, it can be difficult to find gifts that are unique, thoughtful, and just right for all the wonderful people in your life. Sure, dad always appreciates more socks. Your sister always loves jewelry. And mom always claims she wants nothing more than your love. But it's not until you find the perfect gifts that the jitters of giving sub-par presents to your favorite people subside. If you're nervous about hitting that Yuletide Sweet Spot, we've got a winning list of gift ideas that are sure to bring tidings of comfort and joy to everyone's home.
1. Luxuriously soft Bed Sheets that look beautiful and feel expensive.
A new set of sheets probably isn't the first thing that comes to mind when you think of gifts, but they make an amazing present for two reasons: they're a simple indulgence people don't typically buy for themselves and because they'll use them on a daily basis. These sheets are loved because they look and feel like resort-quality bed sheets, but have a very friendly price-point of $44.95. Get a set here. 
2. A luxe bamboo pillow that miraculously makes every side the cool side.
We all know people who tend to run a little hotter than everyone else (even in winter). And they might have even mentioned to you that sweaty sleeping is no fun! Pamper your ~hot~ friends to a crisper, cleaner night's sleep with this pillow that's guaranteed to send them to dreamland as cool as a cucumber. It's generously stuffed with high quality, temperature-regulating shredded memory foam and encased in a buttery smooth bamboo cover that's hypoallergenic, as well. Get one here for just $57.95.
3. Bamboo bed sheets made for beauty sleep and serious softness.
Looking to excite the beauty & wellness lover in your life? Spoil her (or him) with the gift that betters the cornerstone of looking good and feeling good: sleep. These bamboo bed sheets wick away all pore-clogging oils and acne-causing germs before they get the chance to nestle in their sleep space. Did we mention they're also ridiculously soft and they get softer with every wash? These bamboo sheets will beautify and clean their sleep environment for years to come. Get them here for $59.95.
4. A healthier down alternative comforter that gives every home a touch of plushy luxury.
For those who love cuddling up in a fresh and fluffy bed ~ aka everyone ~ this down alternative is perfect for keeping a sleep space comfortable and clean: it's dust-mite proof! It boasts features like a light to medium weight, hypoallergenic and antibacterial fill, and an extraordinarily soft case that doesn't even need a duvet cover, should you choose to skip it. It's perfect for all seasons, keeping you cozy in winter and cool in the warmer months! Get it here for $49.95.
5. A silky soft Duvet Cover Set to give their comforter a comfort-boost.
Spoil practically everyone on your list with this better-basic that they'll enjoy every day! In case you're unfamiliar, duvet is to duvet cover as pillow is to pillowcase. This duvet cover set keeps your sleep environment cleaner and adds a decorative touch to the bedroom! The duvet cover is loved for it's serious softness and easy button closures and the set includes 2 pillow shams! Get it here for $37.95.
6. A cleaner, greener everyday gift that gets laundry extraordinarily soft.
While dryer balls might be the most random stocking suffer your Mother In Law's ever received, ours make laundry so soft and fluffy that you'll wish you were giving them to yourself. Not only will they make your laundry so cuddly soft, but they'll do it without the use of any harsh chemicals ~ 100% naturally!  They're sourced from humanely-sheared sheep New Zealand sheep and are hand felted, so they'll last for up to 3 years. Get a 6-pack of dryer balls here for just $32.95.
7. A Bamboo Mattress Protector that brings peace of mind and reduces allergies.
A mattress protector doesn't exactly scream holiday cheer, but our bamboo mattress protector is such a game-changer that whoever receives it will be oh so grateful for the much-needed mattress makeover. It's made with super soft, dust mite-proof, and virtually-silent bamboo material that will protect the mattress from every kind of mess and spill imaginable. This gift is especially loved by people with allergies, older folks, and new parents! Get it here for $49.95.  
8. A 6-piece bed set that will make every bedroom look like it belongs in an interior design magazine. 
If your giftee doesn't have a set of quality bed linens yet, they need one. And if they already have one, they need two. Especially with the new year so close, help up their bedrooms elegance factor with a super soft bed set that exudes their style. And these sheets, specifically, boast features like hypoallergenic, wrinkle-resistant, stain-resistant, antibacterial, and odor-resistant! Get it here for $47.95.
We've gone ahead & enclosed a cheeky 10% off coupon below for you to use if you'd like to take the plunge and splurge out on some Christmas gifts! To shop our collection & get 10% OFF Use the code 'BLOG10' at checkout.