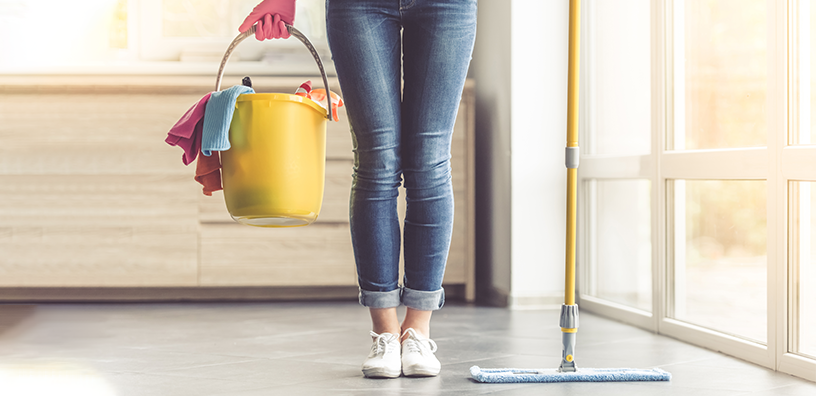 How to Properly Sanitize Cosy House Products
With a global pandemic raging since March, it's no surprise that proper hygiene and sanitation have become priorities for most households and this includes the sanitization of bedding. In fact, searches for soap and hand sanitizer have skyrocketed in the past few months as the threat of illness grows. 
We want to make sure you're equipped to tackle the world and come back to a safe and healthy home. Here's how to properly sanitize our most popular products, including our popular and coveted bamboo products.
How to Clean Bamboo Bedding
We've designed our bamboo bed sheets, comforters, and more to have a very simple washing process and to be as hygienic as possible. You can follow the steps below for washing and caring for all our products.
Remove bedding

Wash with warm water on a gentle cycle with a cold water rinse

Tumble dry on low heat

Place on bed and enjoy
How to Clean Bamboo Pillows
Our bamboo pillow's unique multi-layer design means you only have to clean the outermost casing. To clean the bamboo casing, follow these steps:
Unzip the outer casing of your pillow and remove

Machine wash warm on a gentle cycle and a cold water rinse

Tumble dry on low heat

Replace the bamboo cover on the pillow and enjoy
What are you washing with?
It's vital that we discuss the importance of finding the best detergent. Most of us reach for the most popular or well-known brands, but are they the cleanest? Science doesn't think so. 
Most detergents are packed with toxic chemicals that do more harm than good. Chlorine bleach, sodium lauryl sulfate, nonylphenol ethoxylate, and synthetic fragrance are among the most popular ingredients of mainstream detergent brands. Prolonged exposure to these chemicals can irritate the skin and interfere with the functioning of the neurological, reproductive, immune, and endocrine systems. They've even been linked to the development of cancer. 
The bottom line is this: if you want to live a clean, healthy life, you need to start at the source. That's why we created our own natural detergent. Made with plant-based ingredients, our formula is made to be tough on stains, but gentle on skin. Say goodbye to harsh chemicals, dyes, and phosphates and hello to a safer, healthier clean. Click here to check it out!
Final Tips
Do not bleach or iron any bamboo products. It will break down the fibers and damage the material.

You don't need to do frequent washing. Bamboo is naturally hypoallergenic and antibacterial, repelling dust mites, dead skin, and bacteria. Simply wash every 1-2 weeks.

To save money and speed up drying time, consider using wool dryer balls. These balls help break up fabrics and absorb moisture, leaving you with clean, dry bedding. Check them out

here

!
We've gone ahead & enclosed a 10% off coupon below for you to use if you'd like to take the plunge and try out our products for yourself! To shop our collection & get 10% OFF Use the code 'BLOG10' at checkout.