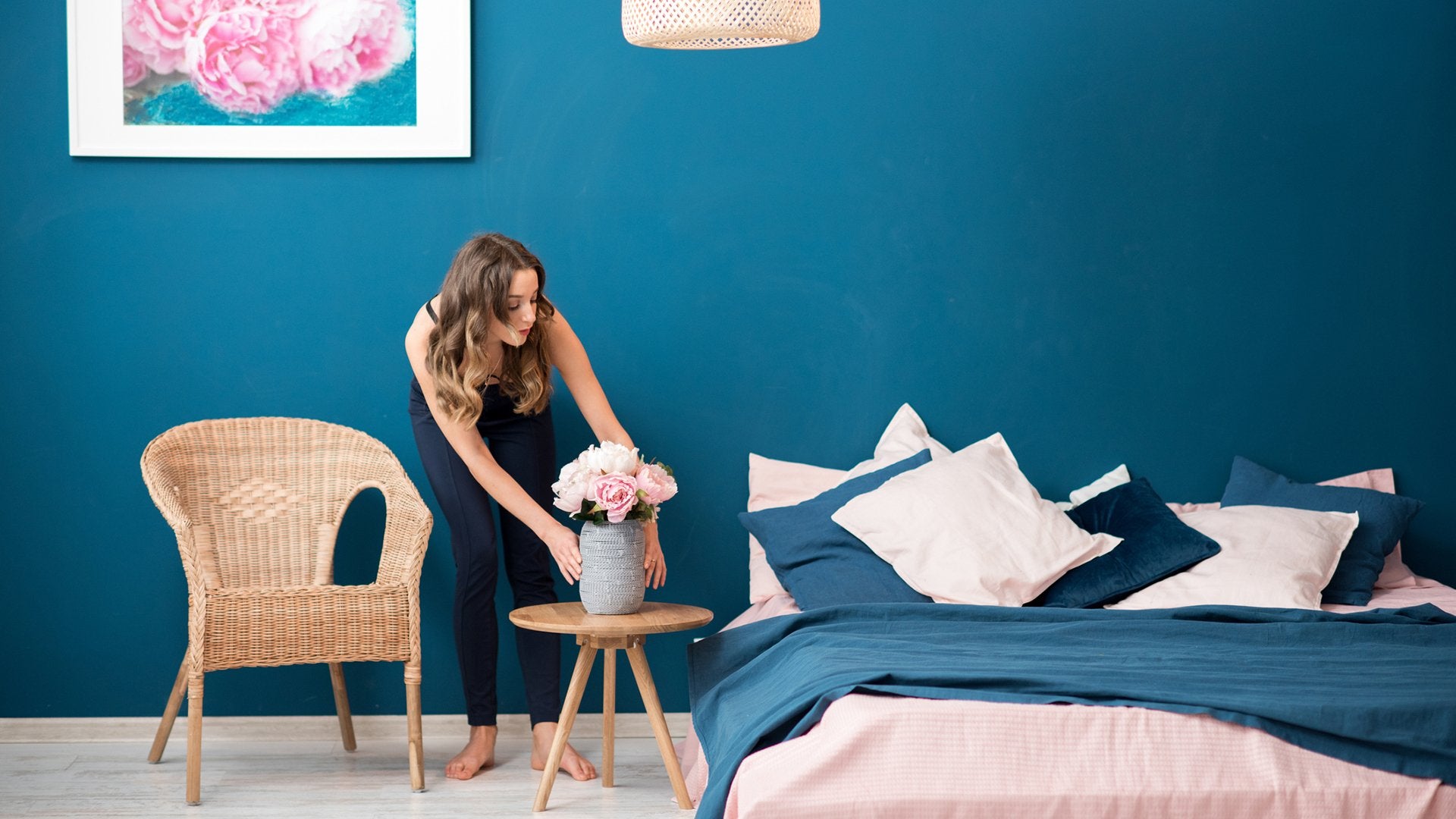 How To Have A House That Practically Cleans Itself
You may already feel that clutter and grime eat away at your soul, or maybe you're totally nonchalant about dirty dishes in the sink or toast crumbs on the counter. Regardless of whether you acknowledge a clean home as important to you or not, science has proved that all good things like happiness, health, success in both careers and relationships, and even wealth are associated with a tidy home.
On the flip side, poor housekeeping can bring serious negativity to your life. It's been proven to harm health by increasing stress levels and breathing problems, hurt your relationships with your spouse and kids, and surprisingly cause you to spend more money than you have. Don't believe me? Check out this scientifically-backed article (complete with infographic) by Huffington Post called "12 Ways Clutter Ruins Your Life". I was most shocked to learn that cluttered homes have higher rates of divorce and that children living in dirty environments are more likely to be unhappy, have less friends, and a lower self-esteem.
Obviously, these are all causes for concern. And not to make excuses, but most of us busy bees have a limited amount of time to get out our cleaning buckets and make it sparkle without sacrificing quality time with the people we love. So how do we make the ~impossible~ possible for the sake of our personal and family's health?
Here's the thing about housework: the more often you do it, the less you have to do. To keep your house in tip top shape on the regular, commit to cleaning for just 15 minutes five days a week. Then, you can rejoice in the freedom of a freshly cleaned home every day! The key is to be really mindful of how you spend your time. There are chores that you'll repeat every day and ones that only need to be done once a week. Let's break it down by category:
Daily To-Do's
These will only take a few minutes, so consider them your daily habits that will keep you on top of your family's messes.
● Wipe down the bathroom and kitchen counters
● Squeegee the shower doors, walls, and floors after showering
● Wash the dishes after each meal
● Sweep or vacuum the kitchen floor (and any other heavy traffic areas)
● Put items back in their home (throw pillows, remotes, blankets, purses, backpacks, keys)
● Wipe down the table after eating
Once A Week, Tackle These Tasks
You can power through these in no time!
● Wipe down glass and mirrors in bathrooms and elsewhere
● Dust the tops of furniture and fans
● Vacuum carpets
● Wet mop or Swiffer hard floors
● Clean the bathroom counters and toilets
● Clean out the fridge
● Organize and purge clutter spots (mail, paper piles, etc)
● Clean kitchen appliances
● Deep clean bathroom
● Laundry