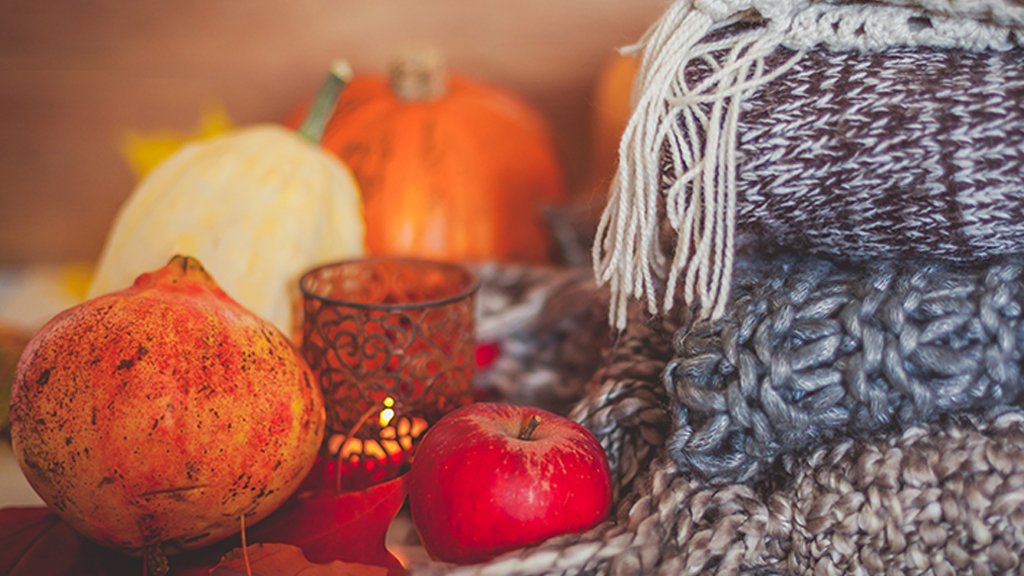 5 Ways to Cozy Up Your Bedroom for Fall
With the air getting a little crisper each day, all we want is to curl up in bed with a sweet, hot beverage. If your bedroom's lacking the sweater-weather vibes, now's the perfect time to add some fall flair. Giving your nest a seasonal upgrade doesn't have to include cliche pumpkins, skulls, and witches. Warm colors and cozy texture combinations are all you need to transform your bedroom into a hibernation haven. Here are five, simple ways to layer on the comforts of fall in your bedroom with elegance and ease.
1. Warm Toned Bedding
Yellows, oranges, and reds make the perfect harvest-inspired color palette for a fall bedroom. Where's the best place to start? Your bed. Match your bed sheets with the saturated hues of the season for a foundation that will tie the room together. Choose a warm-toned sheet set (we recommend Burnt Orange, in our 1500 series) that has a buttery-smooth texture to create a homey feel that's in tune with the time of year.
2. Interesting Rugs
Give any bedroom a stylish, seasonal twist by adding rich colors and textures underfoot. An accent rug with gorgeous shades ranging from orange to gold to red to green will add visual interest to the room and keep your feet off of chilly, wooden floors. We love our extravagantly soft Turkish rugs for autumn because it creates a cozy environment that will entice you to kick off your shoes and relax.
3. Seasonal Candles
Nothing says "hello fall" like the honey-tinted glow of flickering flames. Arrange candles on your bedroom mantel, dresser, or side tables to instantly add warmth to your sleep space. Candles don't just add ambiance, they can relieve stress and evoke the sweet nostalgia of fall days past - especially when they give off your favorite scent. Check out Bath & Body Works Fall Collection. They have so many amazing seasonal scents to choose from, like hot chocolate, cinnamon spice pumpkin, and sugar crisp apple cider - which are just a few of our personal favorites!
4. Cozy Layers
Coordinate with the season's weather and stow those light summer layers away! Bring an extra level of softness and comfort to your bedroom with a fluffy, warm comforter. A thick down (or down alternative) comforter is the ultimate invitation to curl up in bed. We recommend our 1500 series down alternative comforter because it's perfect for cocooning in and wearing around the house while you whip up hot cider, etc.
5. Stacked Books
There's something about chilly fall temperatures that brings out the bookworm in each of us. Whether you really love to read or simply like the aesthetic of hardcovers, styling your bedroom with books lends an air of true homeyness to your nest. Artfully arrange your sentimental stacks on your nightstand, bookshelf, or dresser to create a sense of escape and imagination. Show off your collection on your bedside table, dresser, or on your wall shelves for a contemporary feel that encourages you to curl up and dive in.
We've gone ahead & enclosed a 10% off coupon below for you to use if you'd like to take the plunge and try out our sheets for yourself! To shop our collection & get 10% OFF Use the code 'BLOG10' at checkout.