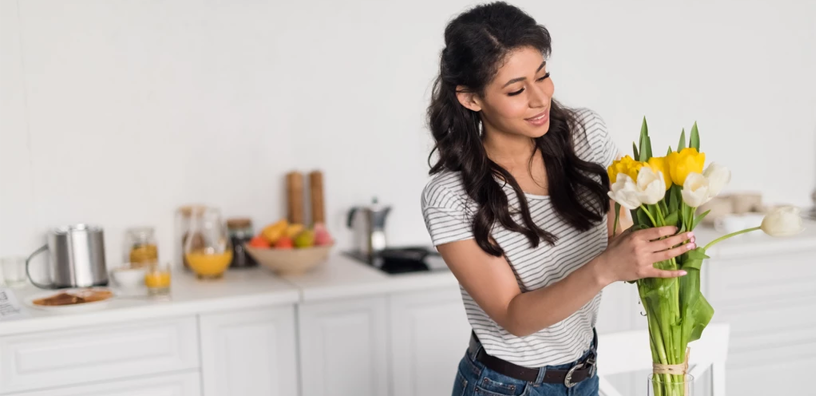 5 Finishing Touches Every House Needs
Imagine this: You've just moved in and the last box is unpacked, the items inside put away. A sense of relief comes over you. You've done it, you've finished your home! But have you really?
Putting a house together can be difficult. So often we focus more on the necessities, like a bed and silverware, than we do on decorating. But it's those decorations that can really bring a house together. That's why we've come up with the 5 finishing touches you need to make your house a home!
1. Curtains
Curtains are a no brainer for any house, but often get overlooked. Many people opt for blinds as a means of diffusing light. However, curtains are arguably better at diffusing light than blinds. The main draw of curtains is that they aren't as harsh as blinds. Curtains can soften the light, giving the room where they reside a glow. To contrast, blinds when open, stream in sunlight in a much more severe fashion. Want to block out light? Black out curtains are extremely effective and beat out blinds every time.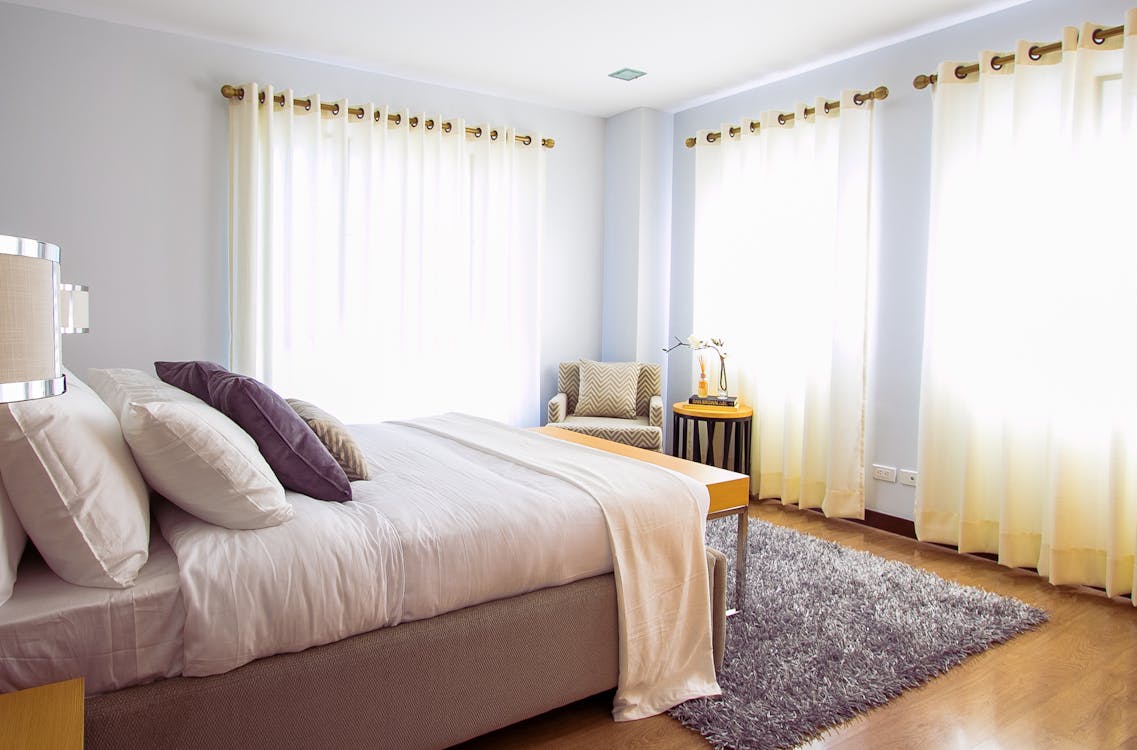 In terms of style, curtains are a go-to option in a way that blinds would never be. Think about it. When's the last time you complimented someone on how well their plastic blinds matched their Persian rug?
2. Doormat
We've talked about the inside of the house, but what about the outside? It needs some love too! A great feature to have is a doormat. Not only does it stop company from tracking in dirt, but it can be a simple way to bring some life to the natural start of your home: the front door.
What's great is that contemporary doormats are all the rage now; no more "welcome" mats. You can now bring your home style outdoors.
3. Throw Pillows
Throw pillows are a simple, yet effective addition to any space. They're a great way to mix patterns and textures, as well as provide a pop of color to an otherwise dull environment. They're also easy to switch out when you're looking for a fresh start.
4. Fresh Plants
Fresh plants are a must, whether you're living in a large mansion or a tiny house. Not only are they beautiful to look at, there are real biological benefits to owning a houseplant. According to the International Journal of Environmental Research and Public Health, green spaces and plants are incredibly beneficial to mental health, allowing the release of dopamine, oxytocin, and serotonin, or "happy chemicals." If that's not proof you need plants in your life, we don't know what is!
5. Luxury Bedding
The final finishing touch that your home needs is some luxury bedding. The bedding that you choose is not only aesthetically important but the quality matters as well. There's nothing better than climbing into crisp, clean, comfortable sheets at the end of a long day. Investing in quality will make you fall in love with your bed all over again. 
Like we said at the beginning of this article, decorating a home is not an easy task. It often requires a significant amount of time to get a home to exactly how you want it. Hopefully, we've given you the tools you need to go forth and decorate with confidence!
We've gone ahead & enclosed a 10% off coupon below for you to use if you'd like to take the plunge and try out our sheets for yourself! To shop our collection & get 10% OFF Use the code 'BLOG10' at checkout.