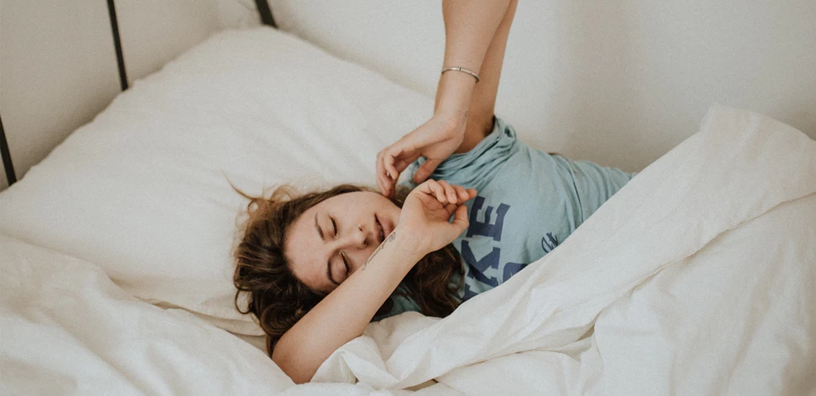 4 Ways to Improve Your Sleep With Bamboo
Bamboo sheets are quickly becoming the most sought after sheets on the market. Companies all over the world are recognizing the amazing properties that bamboo material has to offer and delivering it to consumers. What are those properties you may be asking? Keep reading to learn about the top 3 ways to improve your sleep with bamboo!
Bamboo sheets are thermoregulating
Bamboo is naturally thermoregulating. This is a god-send for anyone who is a hot sleeper, meaning you become overheated when you're sleeping under sheets and blankets. Bamboo sheets have the amazing ability to take and disperse your body heat, keeping you cool throughout the night. They're even cooler than cotton! You'll rest easy with bamboo sheets. 
Bamboo sheets are moisture wicking
Sometimes getting hot during sleep is the least of your problems. How can bamboo sheets help when your body decides to start sweating? Well, along with being thermoregulating, bamboo sheets are moisture wicking. They take all that moisture and absorb it, leaving you with cool, dry sheets. 
Bamboo sheets are hypoallergenic and antibacterial
Have you ever come across a gorgeous set of sheets that you couldn't wait to put on your bed, only to find out they were made of a material that will aggravate your allergies. This problem is eliminated with bamboo sheets. Bamboo is naturally hypoallergenic, meaning it won't irritate your sinuses, leading to a restful sleep. On top of that, bamboo is antibacterial. The fibers fight back again dust mites and other allergens, leaving you with clean, comfortable sheets. 
Bamboo sheets are good for the environment
Not only are bamboo sheets ultra-soft, but they're incredibly eco-friendly. Bamboo is grown all over the world, and is such a fast growing plant, that it can be harvested without damaging the environment. You can sleep with a clean conscious knowing your bedding is reducing environmental waste. 
We've gone ahead & enclosed a 10% off coupon below for you to use if you'd like to take the plunge and try out our sheets for yourself! To shop our collection & get 10% OFF Use the code 'BLOG10' at checkout.